Crossward began with a belief. A belief that life has to be purposefully and passionately lived. A belief that education must set in motion a journey that uncovers Passions and establishes Purpose, in order for our youth of today to rise up to be effective leaders of tomorrow.
Over the years, our Co-founder Darrell has taught and journeyed with hundreds of youths. Beyond the immediate realizations of academic success, many of his students have gone on to navigate their journeys with a greater sense of mindfulness and a stronger sense of purpose.
At Crossward, we take delight in the As that our students attain, but we find our greatest joy in the purpose-driven lives that they lead.  Through our belief in them, Crossward is where young lives will be empowered, so that their influence may in turn be multiplied.
With more than 10 years of experience in the Education industry, Darrell is a strong advocate of empowering youth through their linguistic and socio-emotional competencies. He encourages students to find their personal voice in all that they do – in the past year alone, more than 30 of his students' letters have been published in The Straits Times' Forum pages. He is also an adjunct lecturer at Singapore Polytechnic where he teaches communications and critical thinking.
I believe that he who has a purpose can bear almost any process.
Young people are rarely taught how to search for purpose, much less live for one. For that reason, many struggle with the process of education.
I did.
For years as a student in some of the top educational institutions in Singapore, I struggled to find meaning in what I did day after day. I remember being disillusioned with life, not to mention, school.
I especially enjoyed English and Literature. I found myself doing exceptionally well for these two subjects. Through reading, I travelled the world; through writing, I expressed my deepest thoughts and emotions.
Now, as an educator, mentor and friend, I have the privilege to journey with youths who're going through the same – if not more challenging – process of life and education. Through lessons and conversations with them, I observe them gaining confidence to navigate this difficult journey with a little more joy, and a little less disillusionment.
In my many years as an educator, I've seen how powerful it is when students learn to articulate their ideas, opinions and deep emotions. I've seen convictions forming and confidence arising in youths as they are increasingly able to understand and evaluate perspectives.
The by-product is good academic results. I have seen this in countless cases. But the intended outcome is a purpose-driven young person who's ready to love and lead.
My dream for young people is for them to find Purpose and live their lives with Passion.
My desire is that at CROSSWARD, they will be equipped and empowered to do just that.
Co-founder / Curriculum Specialist
Joy holds degrees in both Economics and Law, and is a trained educator and Curriculum Writer for Secondary School students. She is also a trainer for the Straits Times English Class (Secondary School Edition). Crossward embodies some of her deepest passions.
I teach because …
It is a platform of influence.
For 2 whole hours every week, I have a captive audience of 10-12 students in each class. For 120 minutes, they sit in front of me and listen as I speak. For 120 minutes, I am uniquely positioned to educate their minds and influence their thoughts.
There is so much I can do in the time that I have with them to set in motion the change I would like to see in this world – it is a responsibility I take very seriously and a privilege I cherish tremendously.
I hope that my students ….
Will always possess the maturity to lend weight to views that differ from their own. In a world where everything is increasingly centered on what 'I' think and how 'I' feel, I have found that it hardly ever strikes youths (and adults for that matter) that a person who has a different opinion could be perfectly reasonable as well. The ability to intuitively consider someone else's point of view is one of the most critical facilities I hope to imbue in them.
This is important not merely from an academic or intellectual standpoint, but also from a relational standpoint. It is my desire to nurture individuals who can look beyond their own vantage points, and learn to see and feel for someone else's perspective. When we do so, judgement fades and empathy invariably follows.
I believe …
In the power of words. As a language teacher, I want to use my words to communicate my belief in my students to empower them. Too many youths these days are consumed by self-doubt, and I hope my words can unlock their prison of insecurity and release them into the freedom of confidence.
We will equip you with the necessary critical thinking and communication skills for academic excellence (English language (O level); Language Arts (IP/IB); General Paper) and future success.


We will journey with you as you sharpen your socio-emotional competencies and learn to overcome emotional and mental barriers to achieve your greatest potential for excellence. These competencies will help you make sense of the world around you, and the world within you.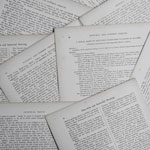 Lower Secondary



Language Arts Programme
A Fusion of English, Current Affairs, and Literature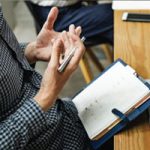 Upper Secondary



Language and Mentorship Programme
Building a Purpose-Driven Leader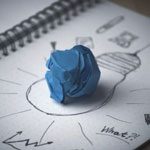 Upper Secondary



Current Affairs and Critical Thinking Programme
Helping Students Think Critically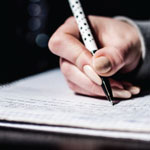 Junior College



Current Affairs and Critical Thinking Programme
Making Sense of Global Complexities
| | | | |
| --- | --- | --- | --- |
| | | | |
| Lower Secondary | Upper Secondary | Upper Secondary | Junior College |
| Language Arts Programme | Language and Mentorship Programme | Current Affairs and Critical Thinking Programme | Current Affairs and Critical Thinking Programme |
| A Fusion of English, Current Affairs, and Literature | Building a Purpose-Driven Leader | Helping Students Think Critically | Making Sense of Global Complexities |
| | | | |