We will equip you with the necessary critical thinking and communication skills for academic excellence (English language (O level); Language Arts (IP/IB); General Paper) and future success.


We will journey with you as you sharpen your socio-emotional competencies and learn to overcome emotional and mental barriers to achieve your greatest potential for excellence. These competencies will help you make sense of the world around you, and the world within you.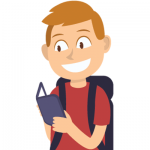 Lower Secondary Current Affairs and Critical Thinking Programme (in Partnership with SPH)
Do you feel that your teenager is not reading widely enough?
Upper Secondary Current Affairs and Critical Thinking Programme (in Partnership with SPH)
Sharpen your Understanding of the Changing World
Lower Secondary Language
Arts Programme
A Fusion of English, Current Affairs, and Literature
Upper Secondary Language and
Mentorship Programme
Building a purpose-driven leader
Current Affairs and Critical
Thinking Programme
Making Sense of Global Complexities